VINTAGE MILITARY TRUCKS


1958 M-56B1 Dodge 4x4
"Contact Maintenance Truck"

Serial # L-245-4403
Date Mfg 12-58
Sold!
Charlie Gambulos's restoration is almost complete 2017
Congrats! Very Nice Job!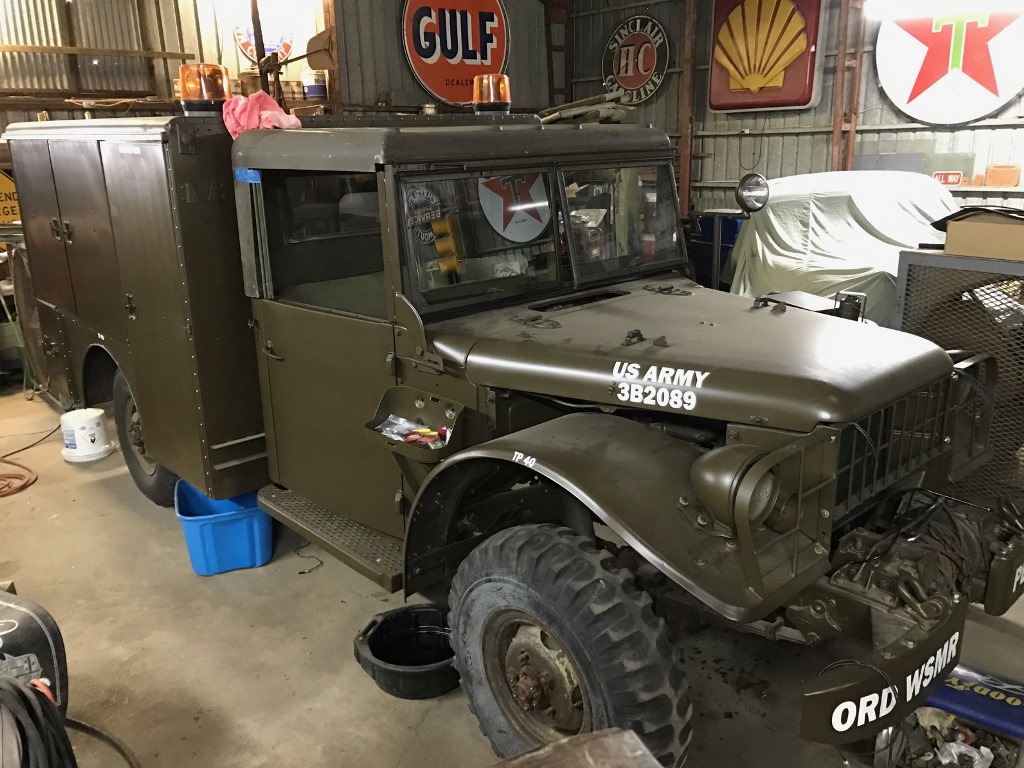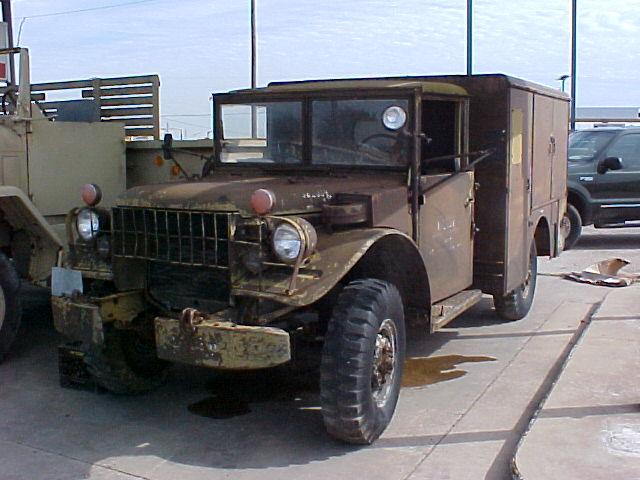 This M-56 Dodge Contact Maintenance Truck is a rather rare find. Excellent complete condition and would make a nice truck to restore. It ran and drove fine the last time I had it started. Very very low miles.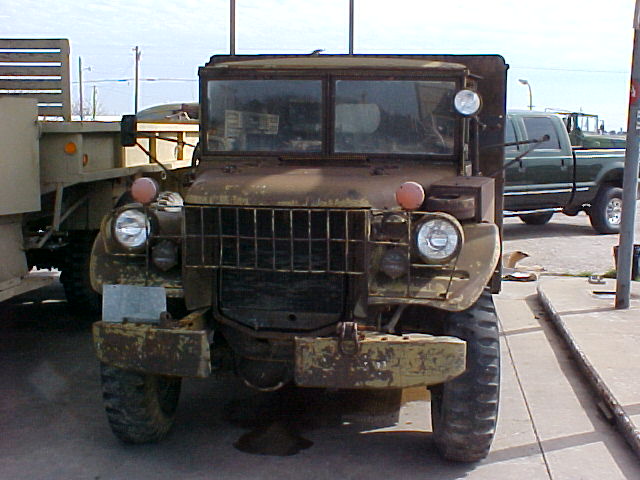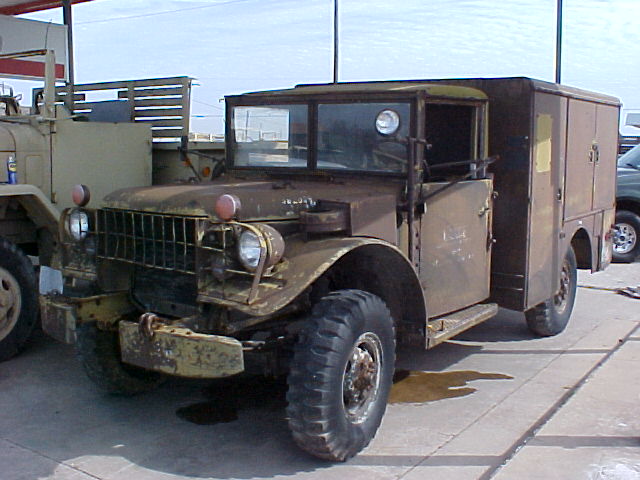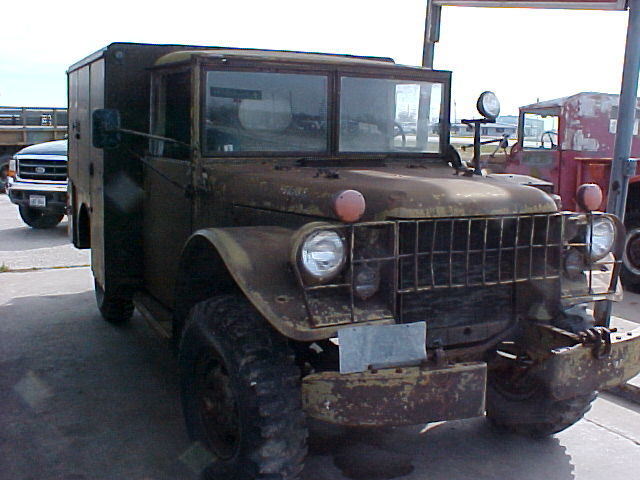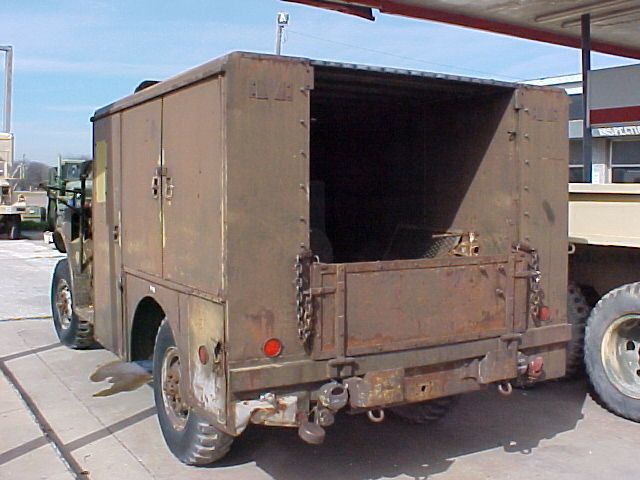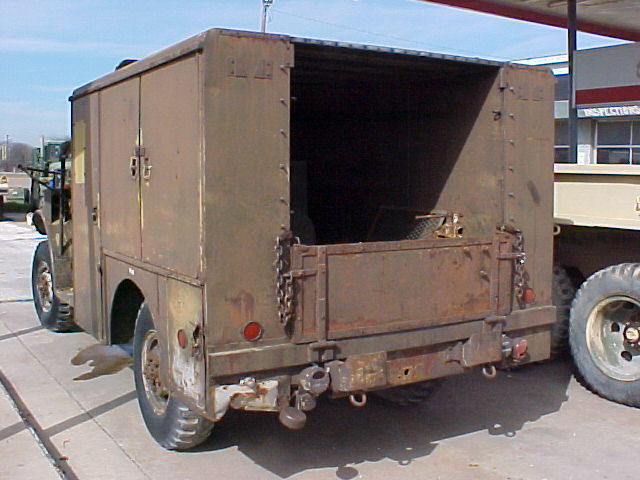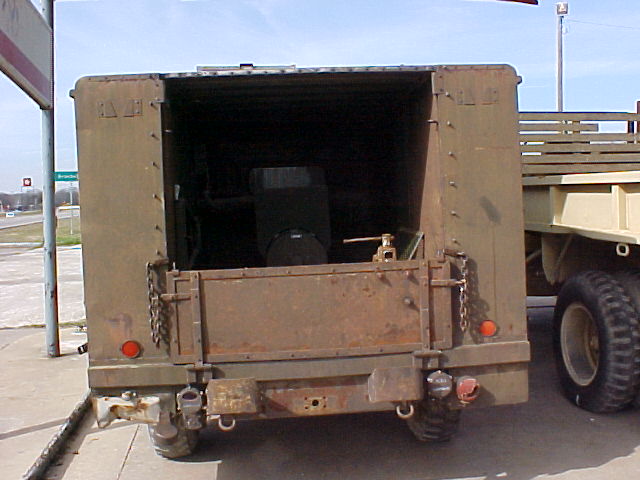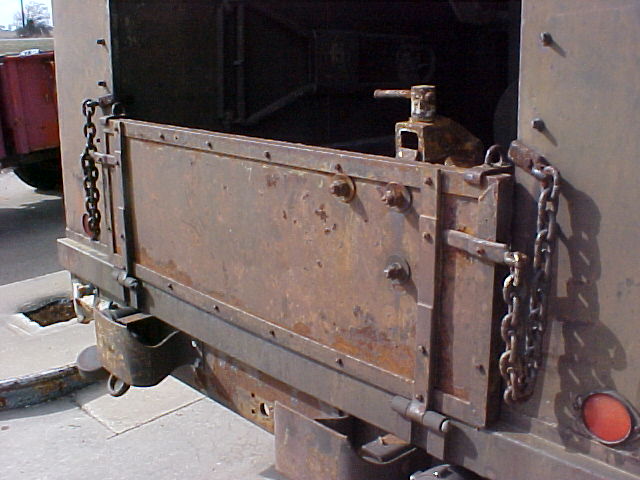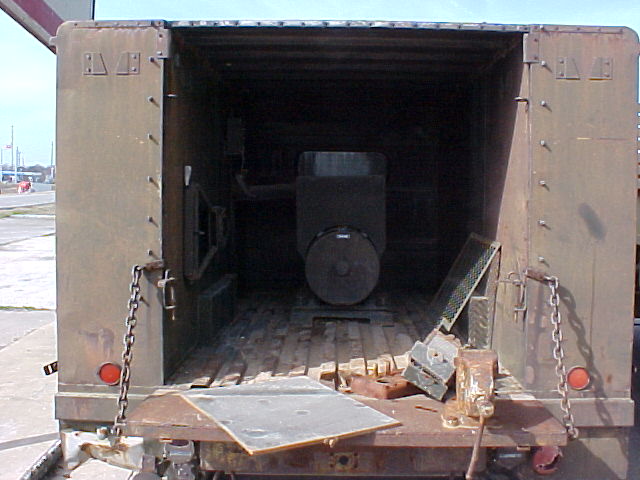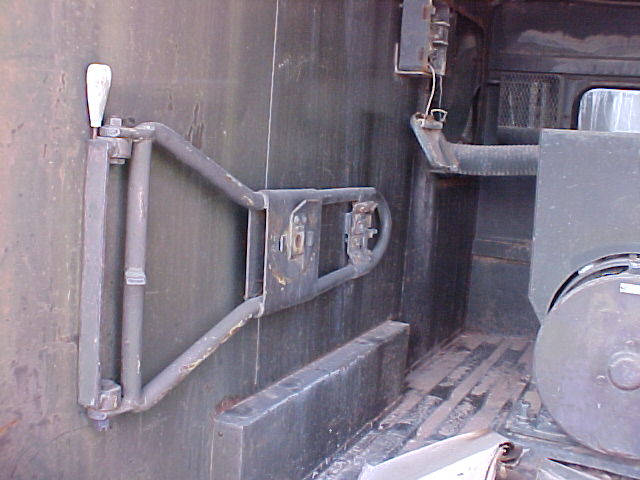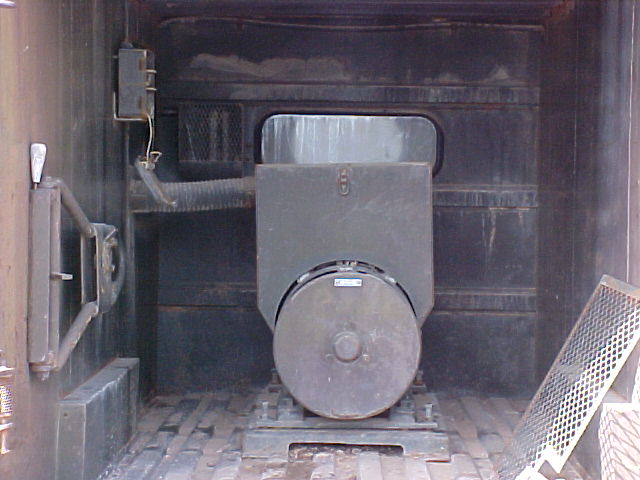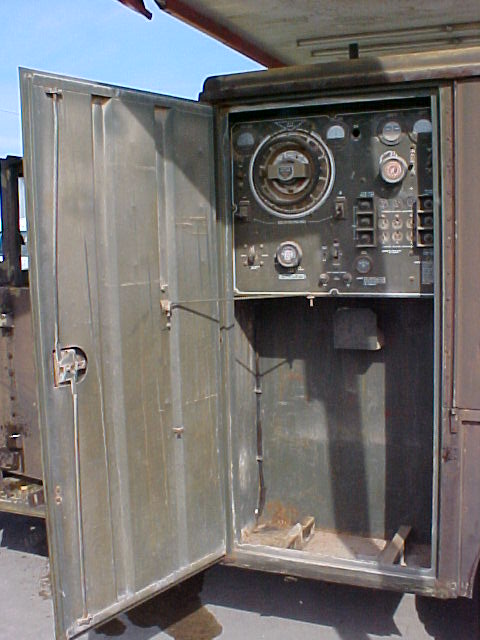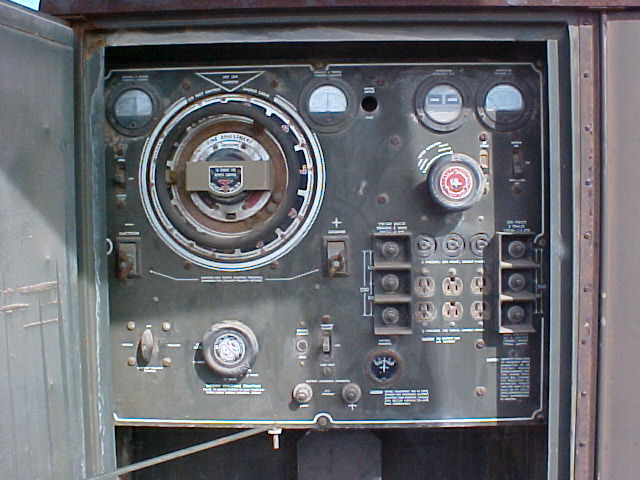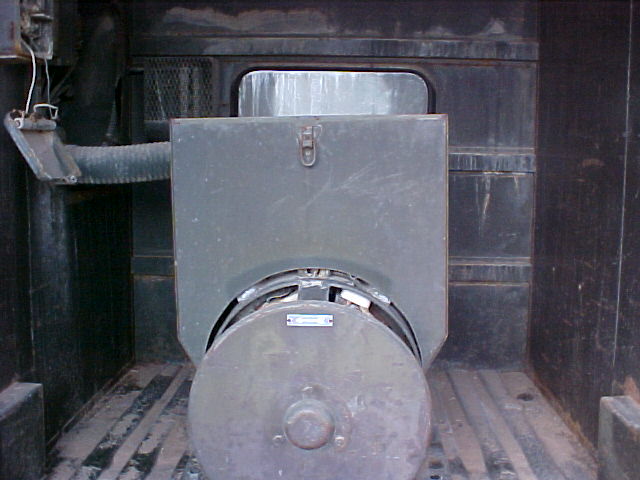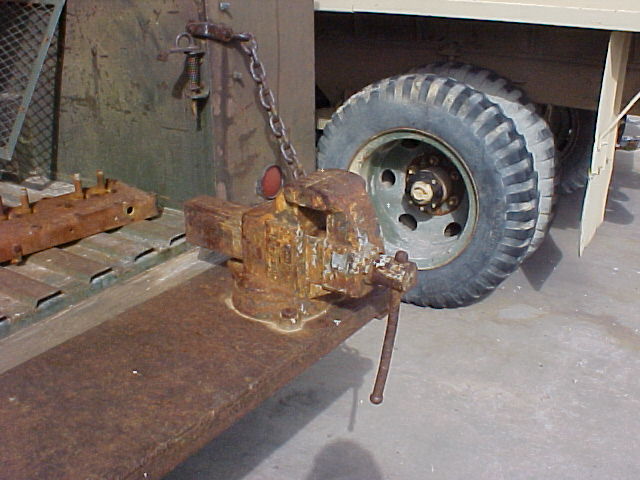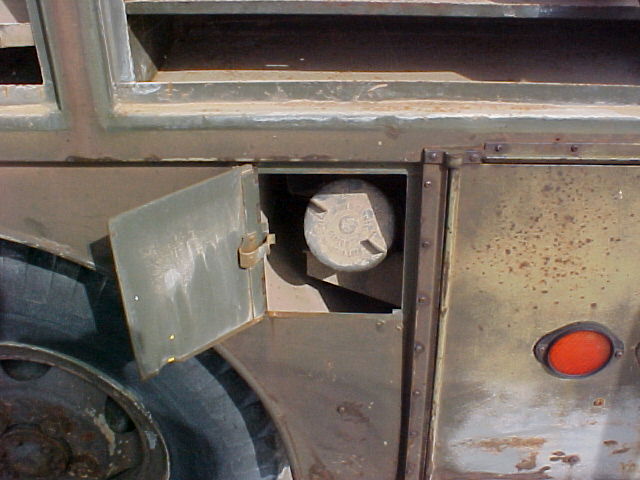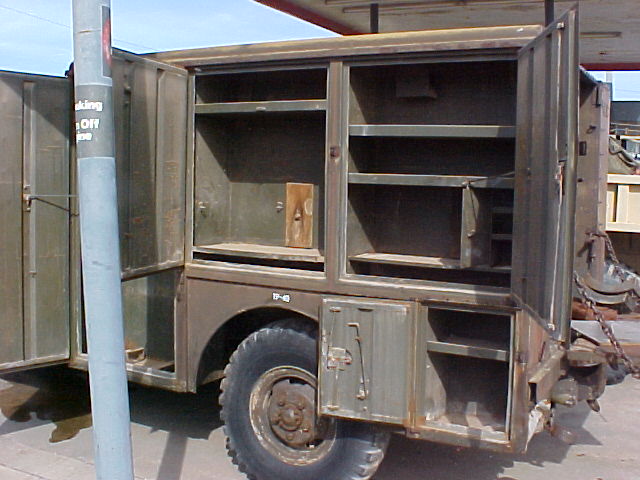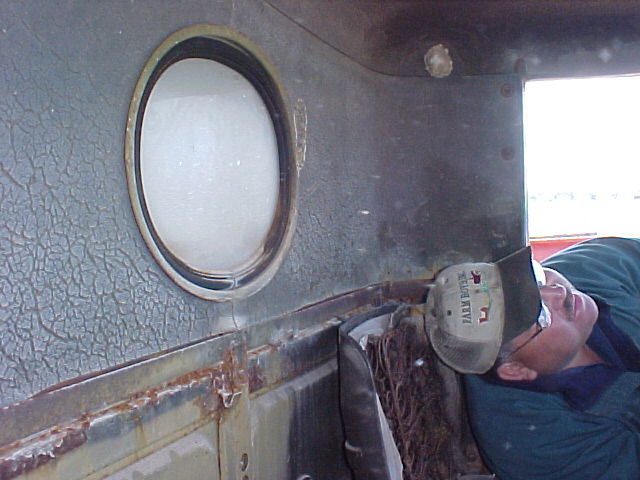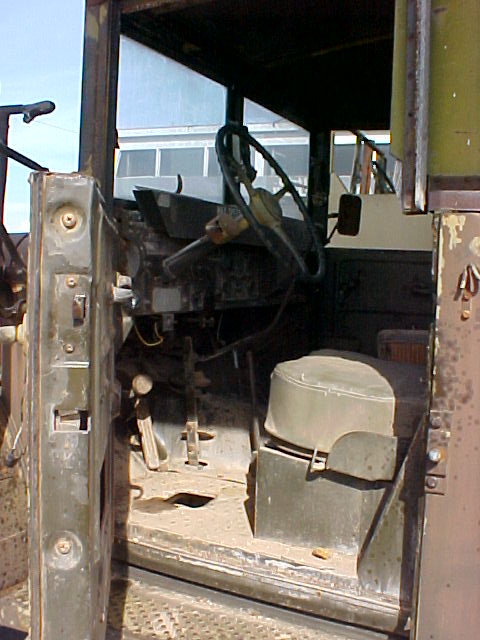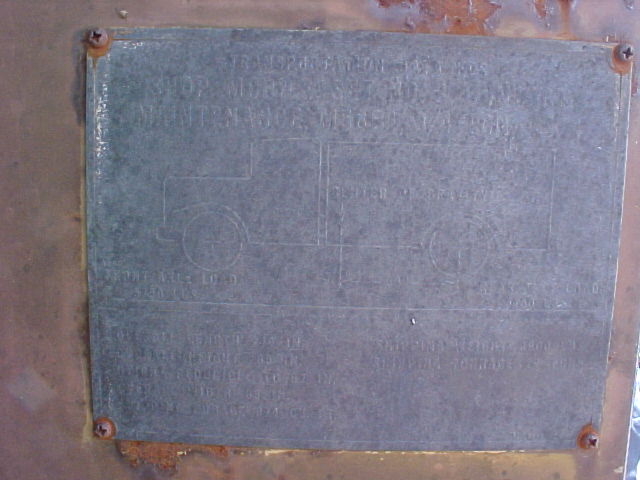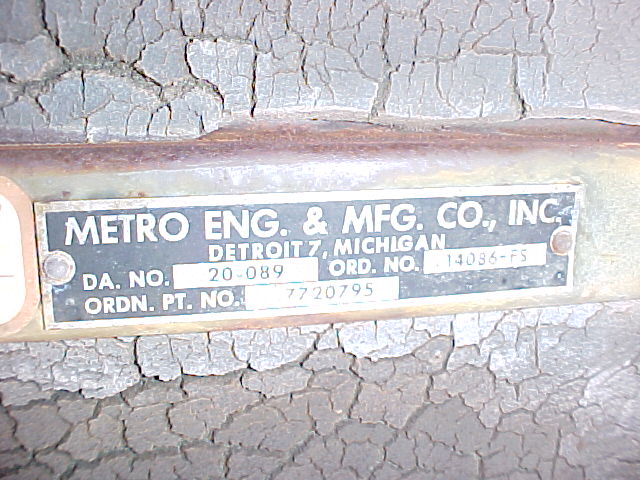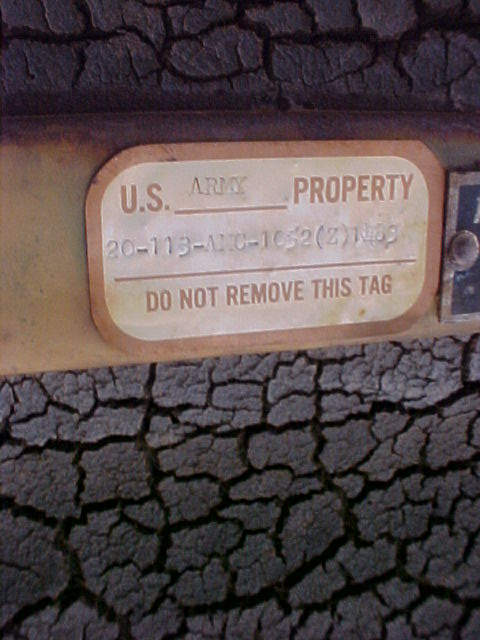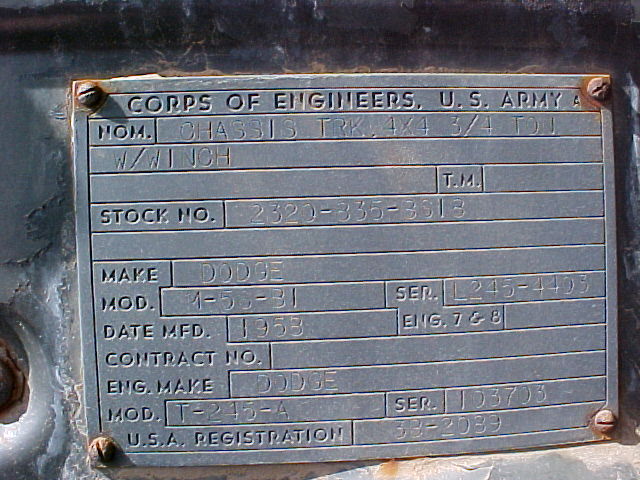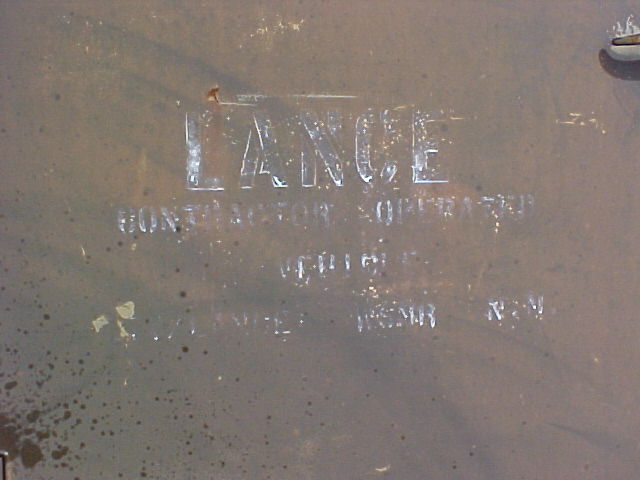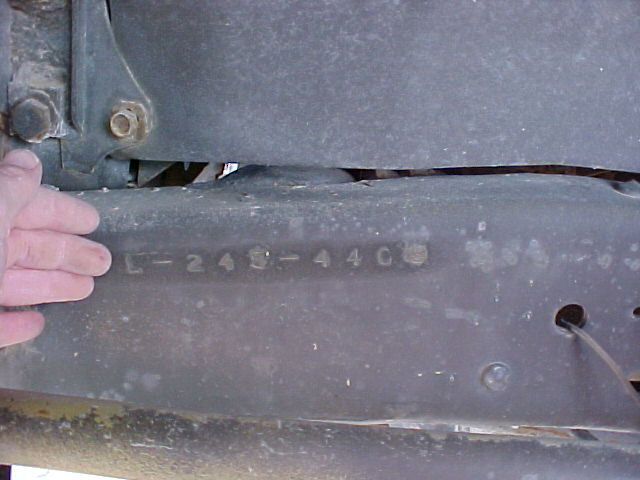 US ARMY 3B2089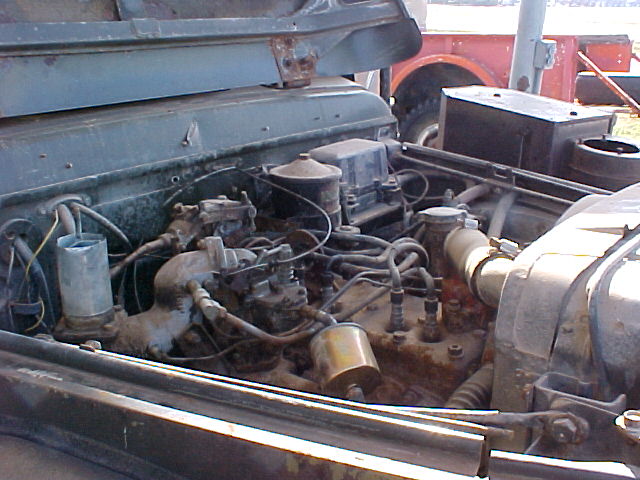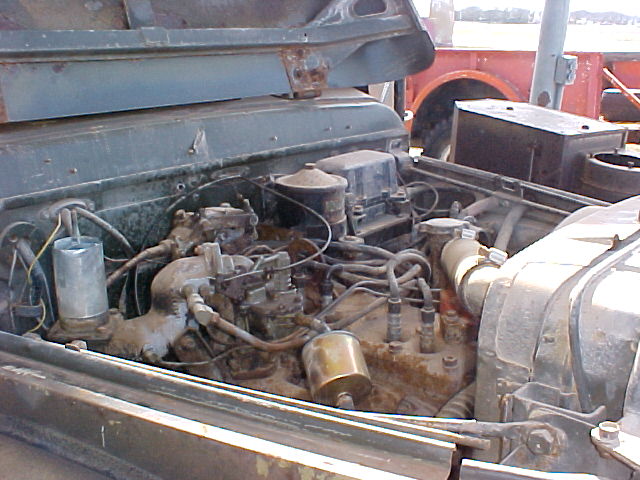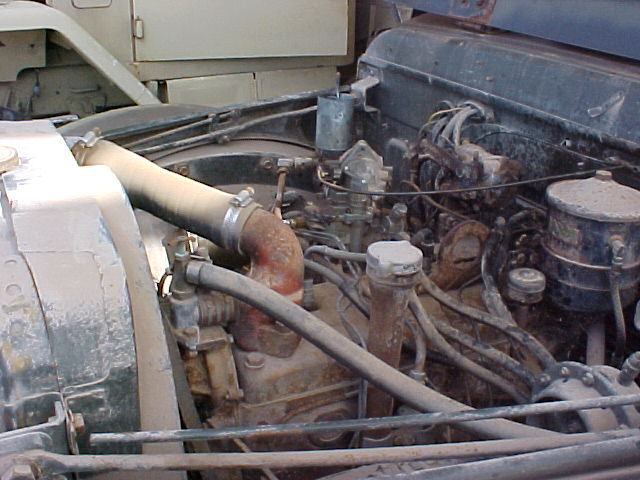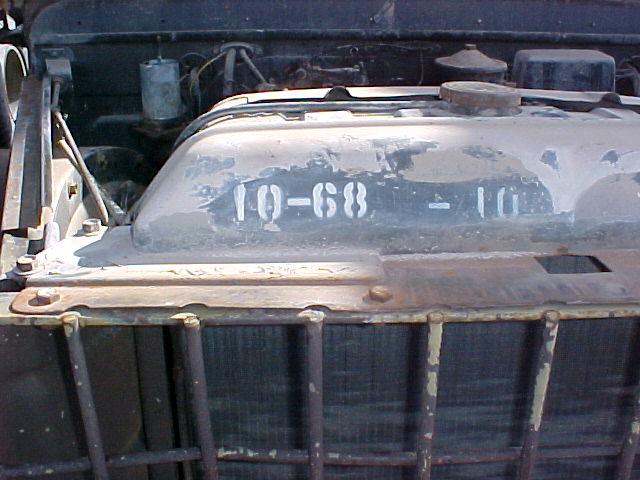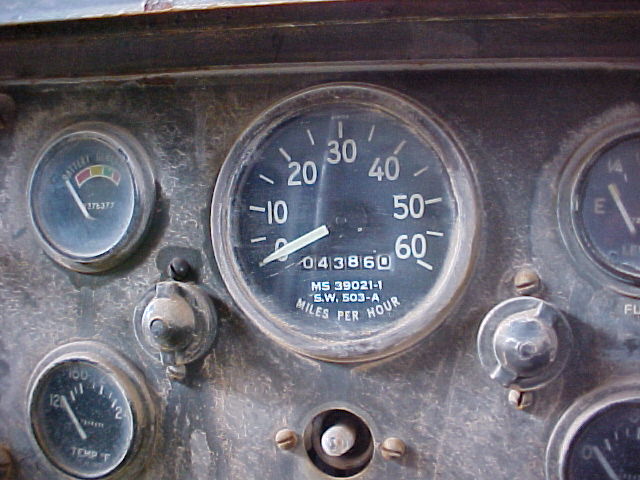 Photos below Taken on 12-19-2011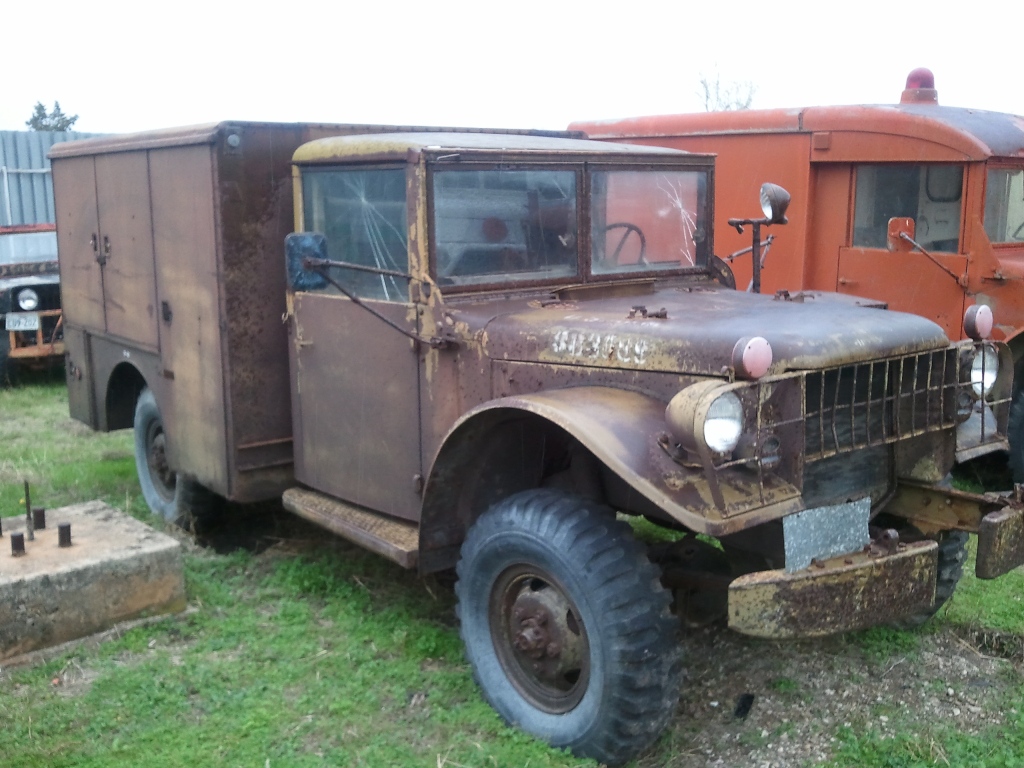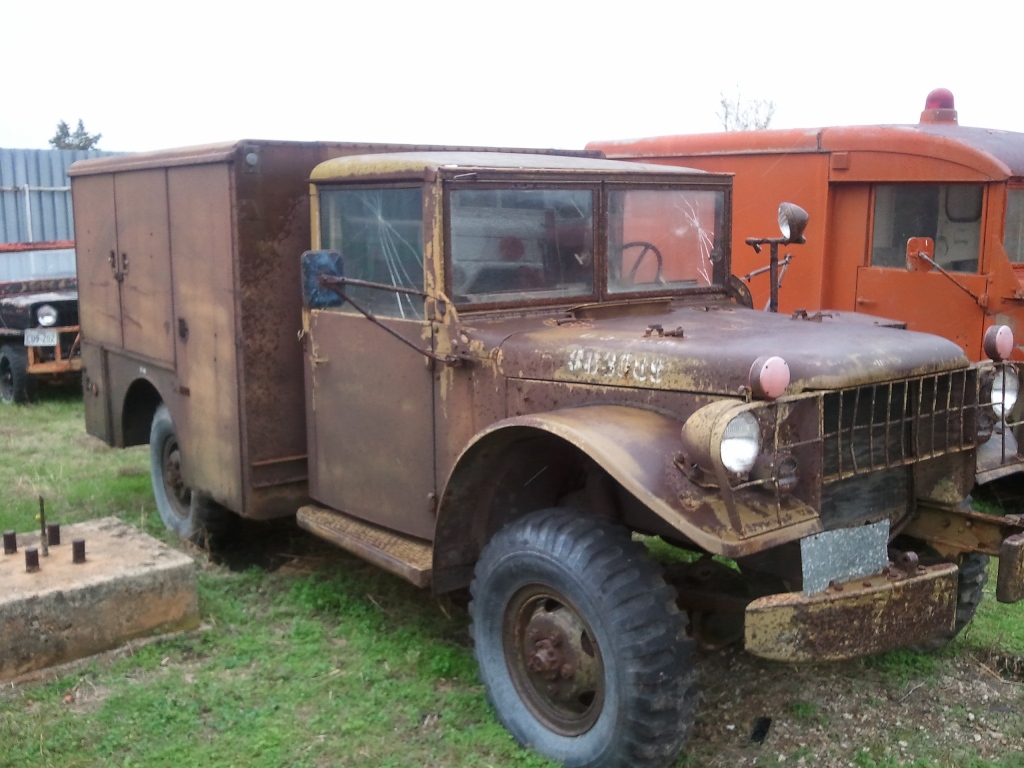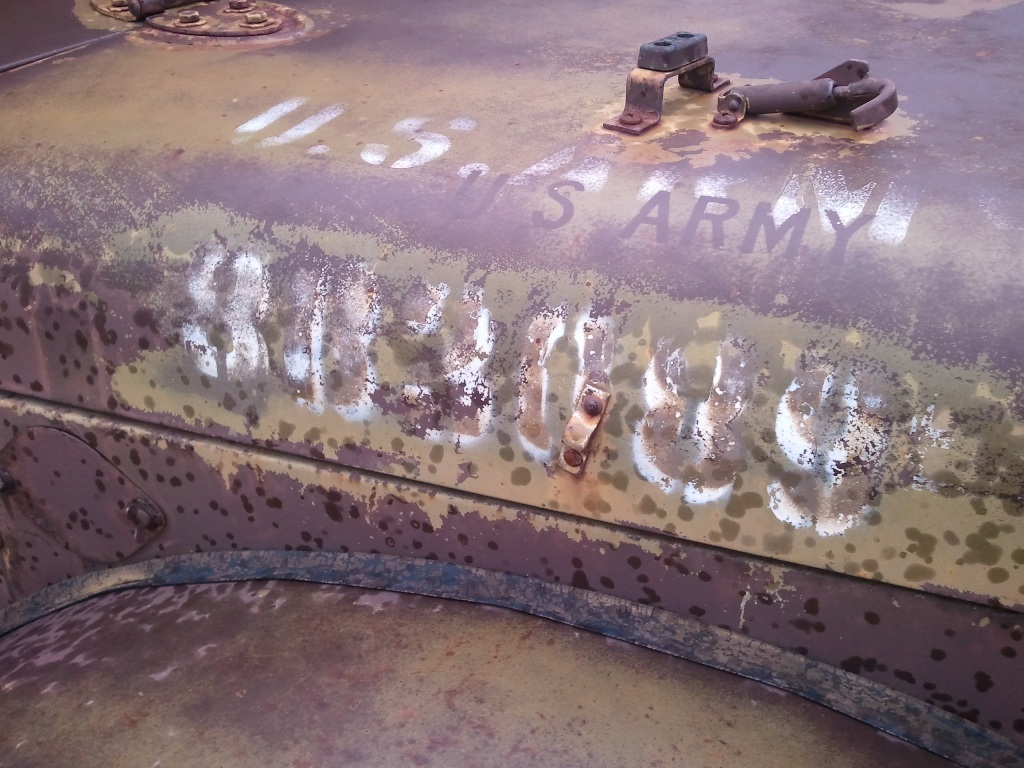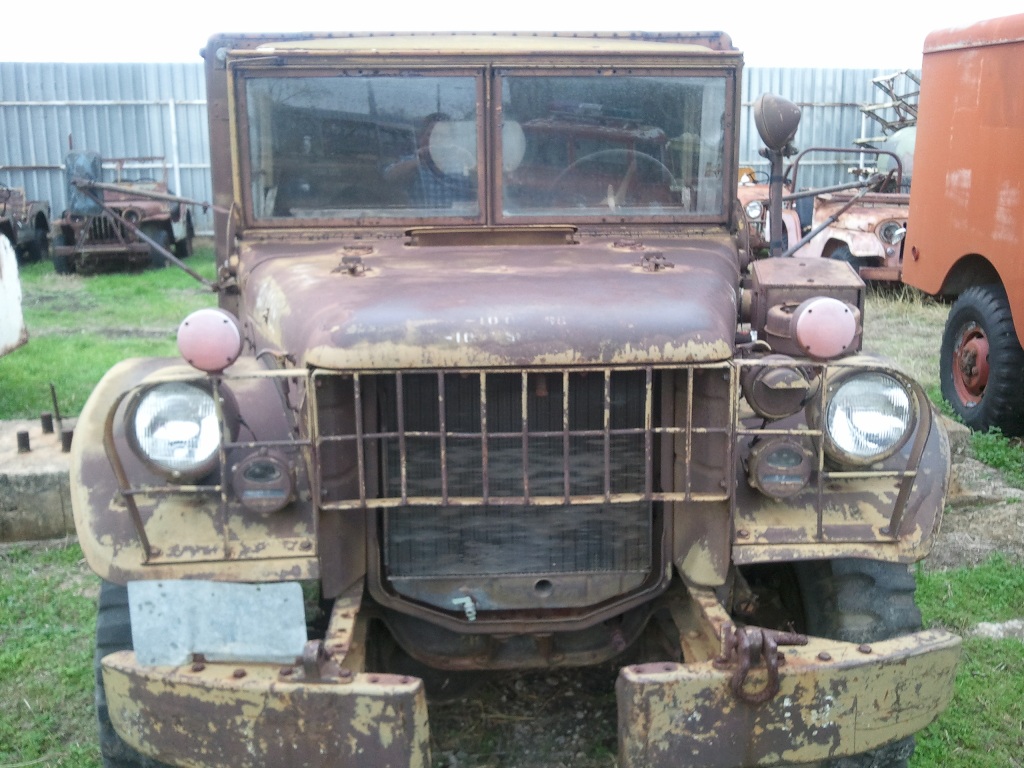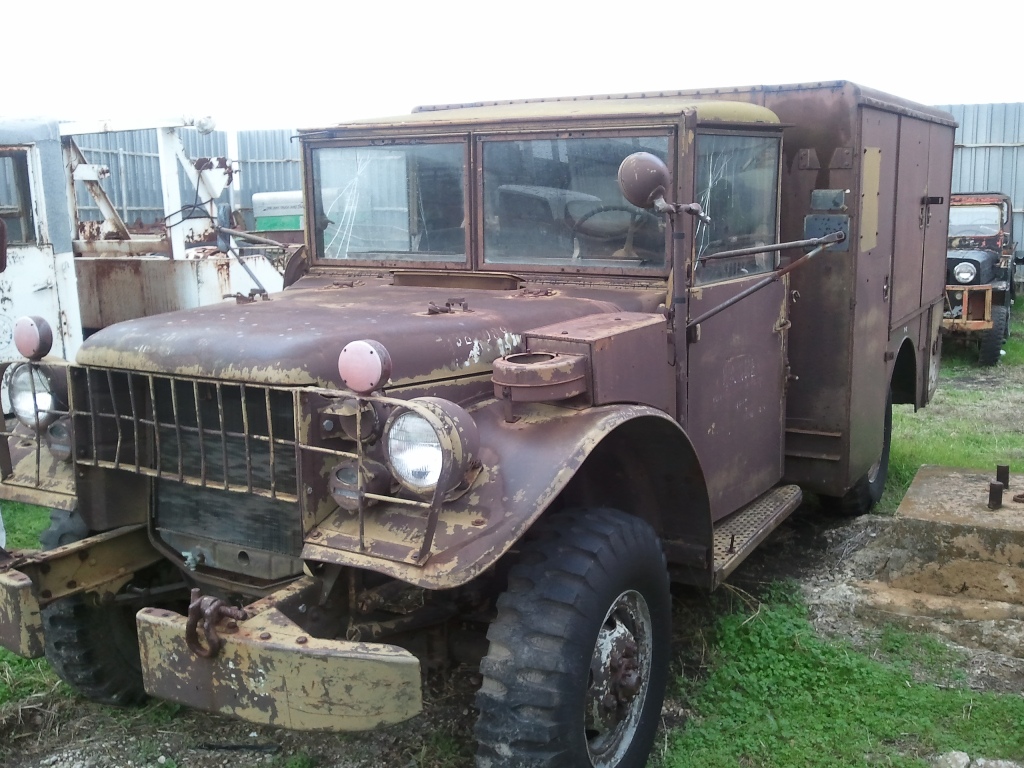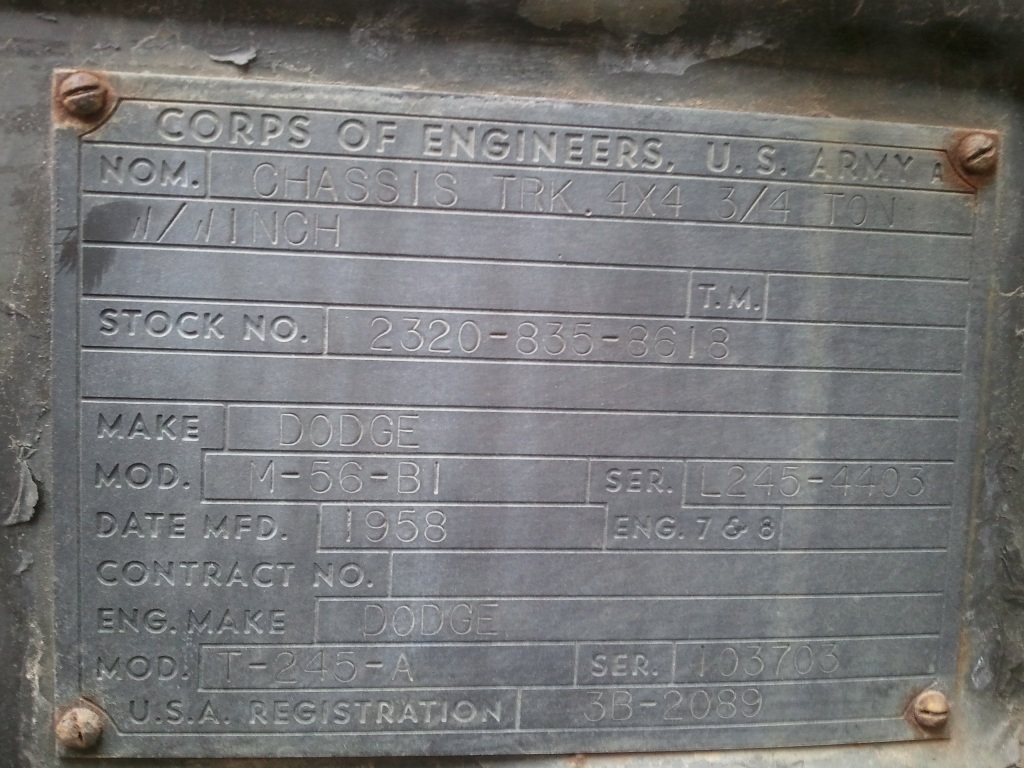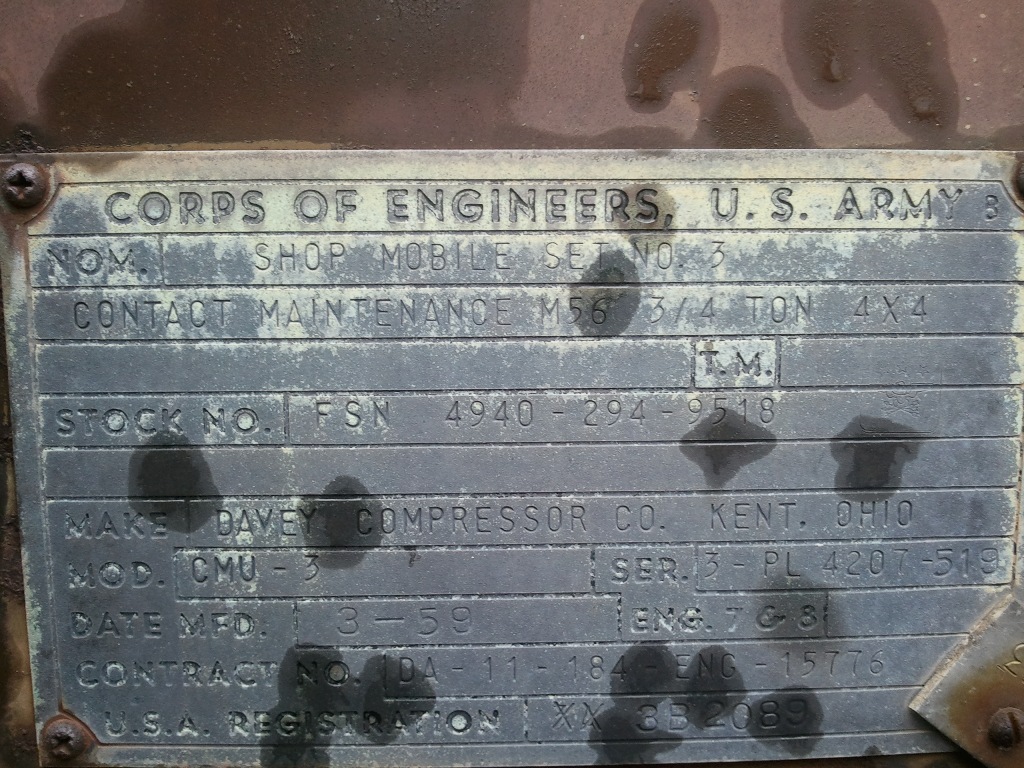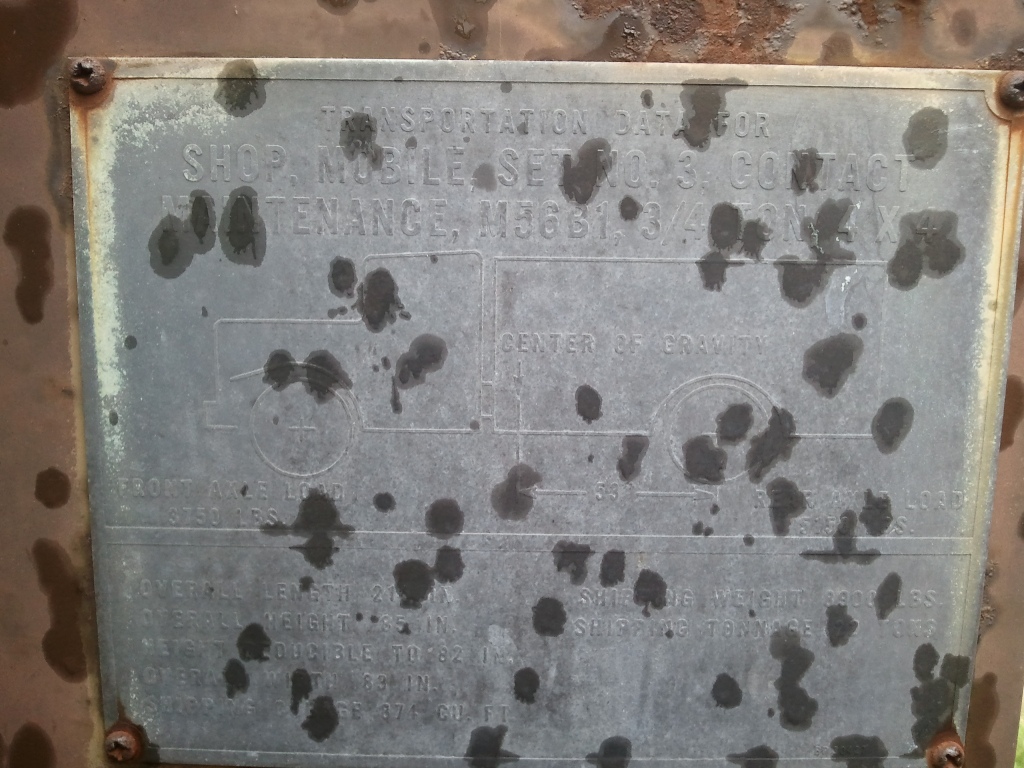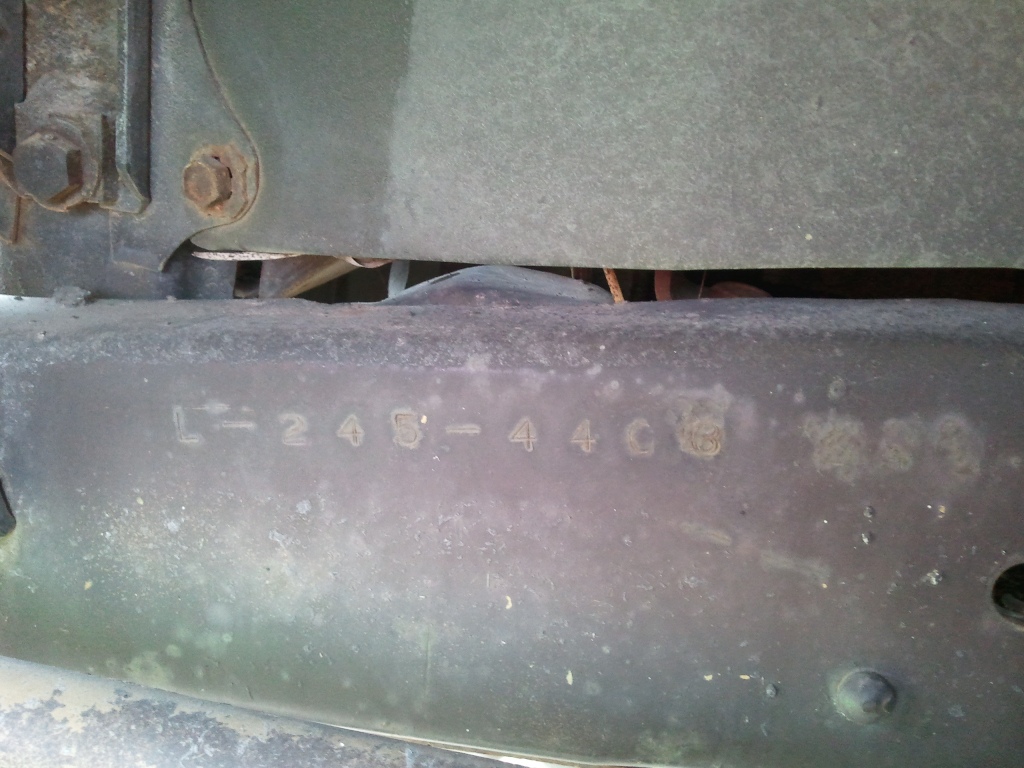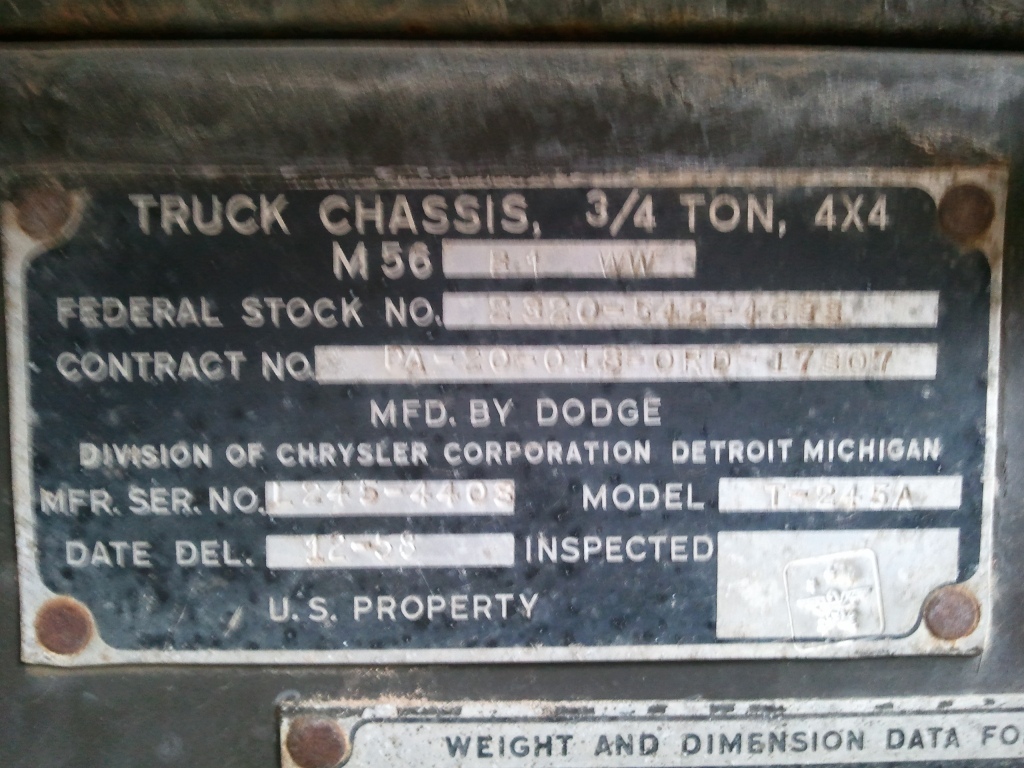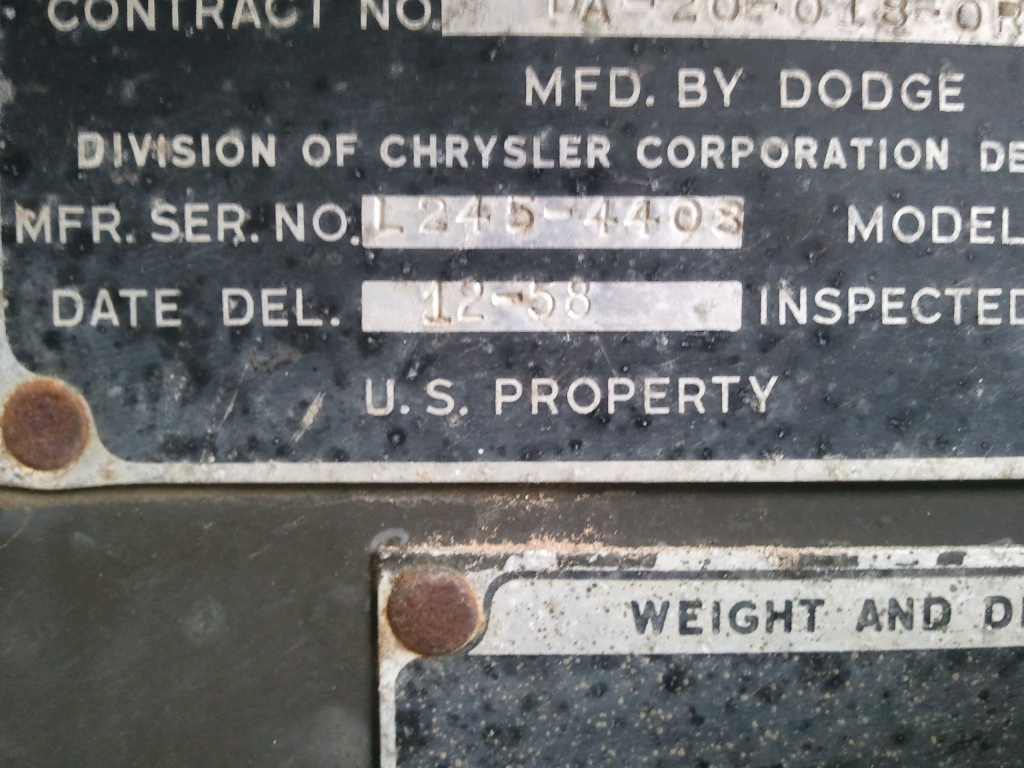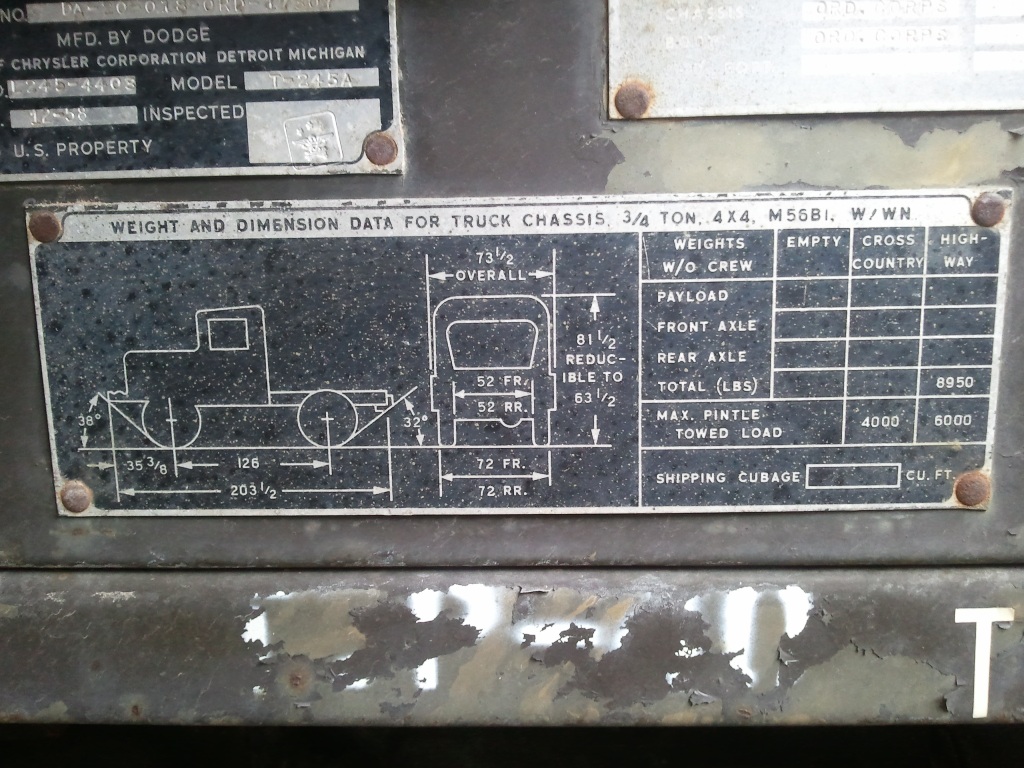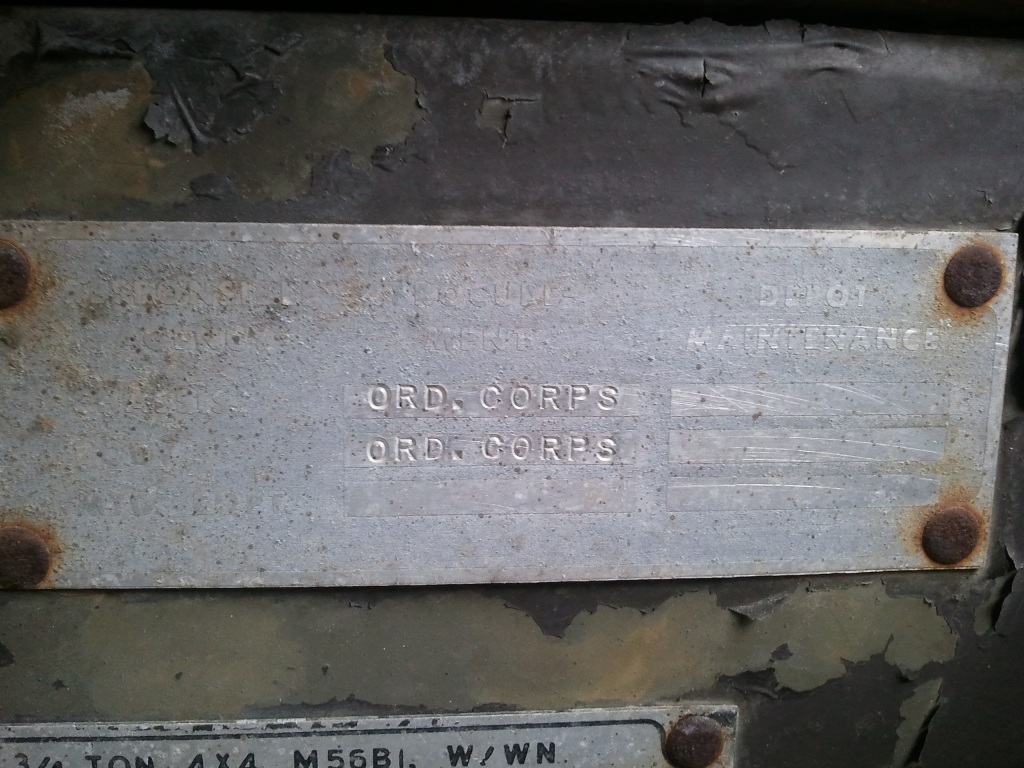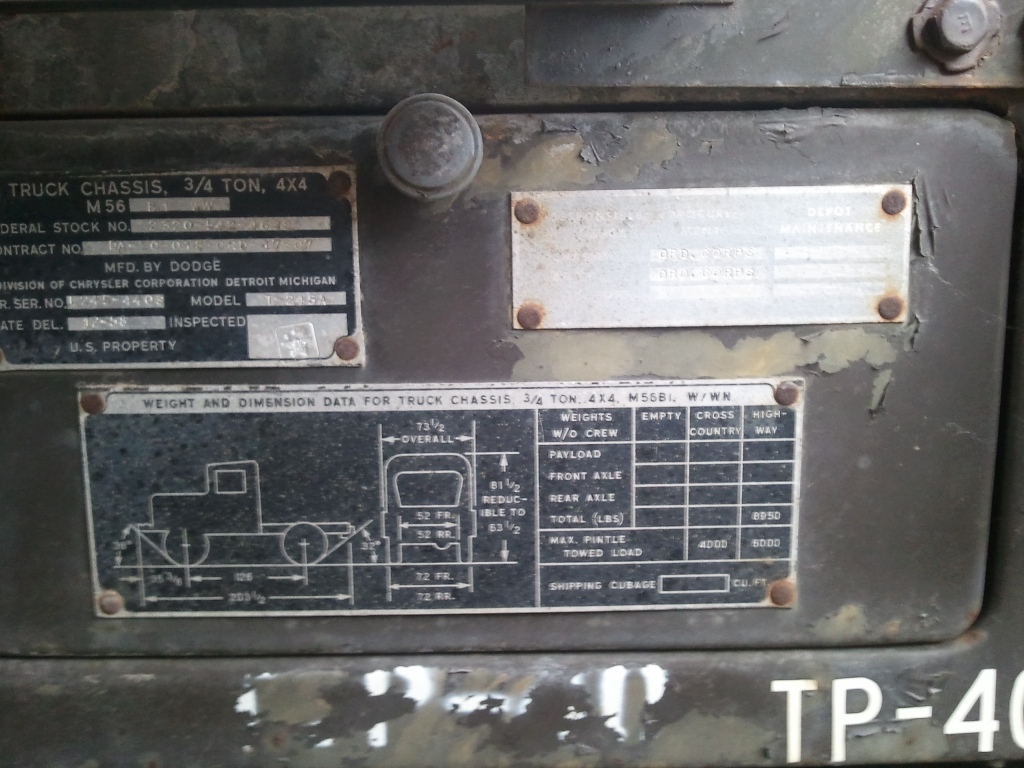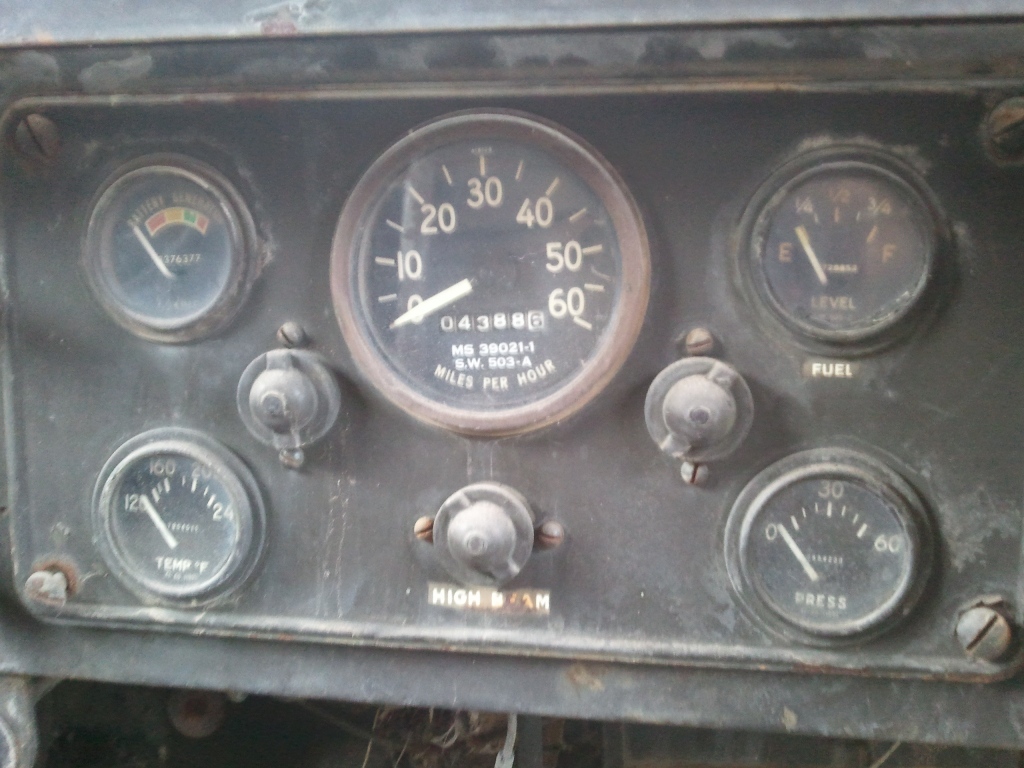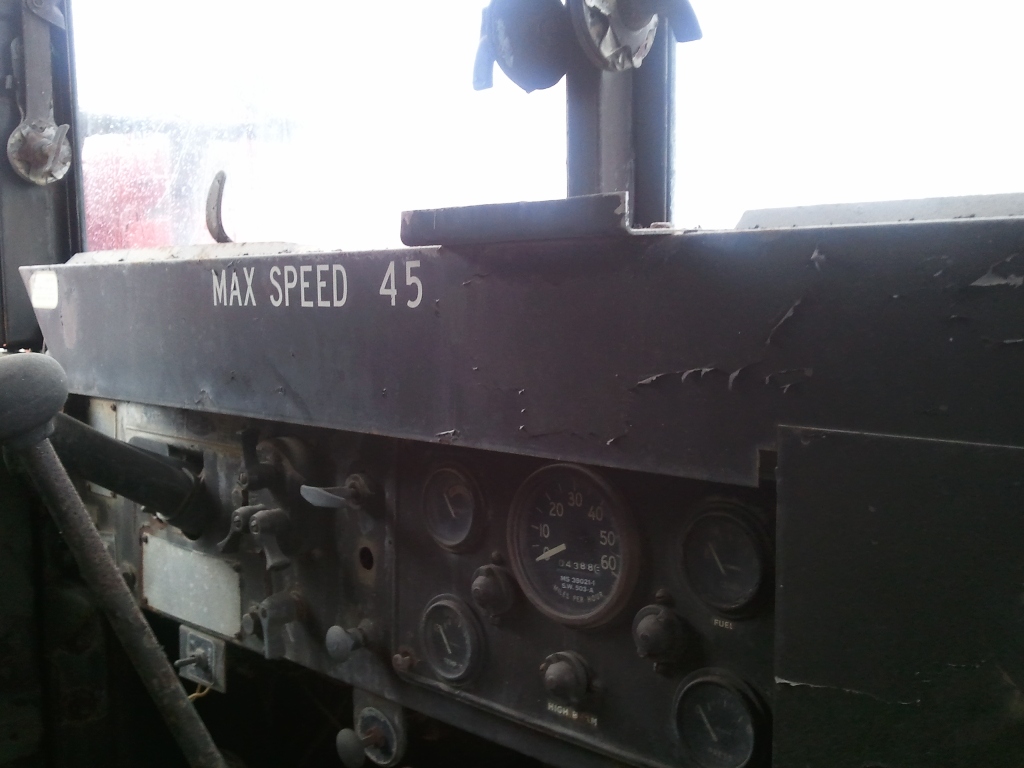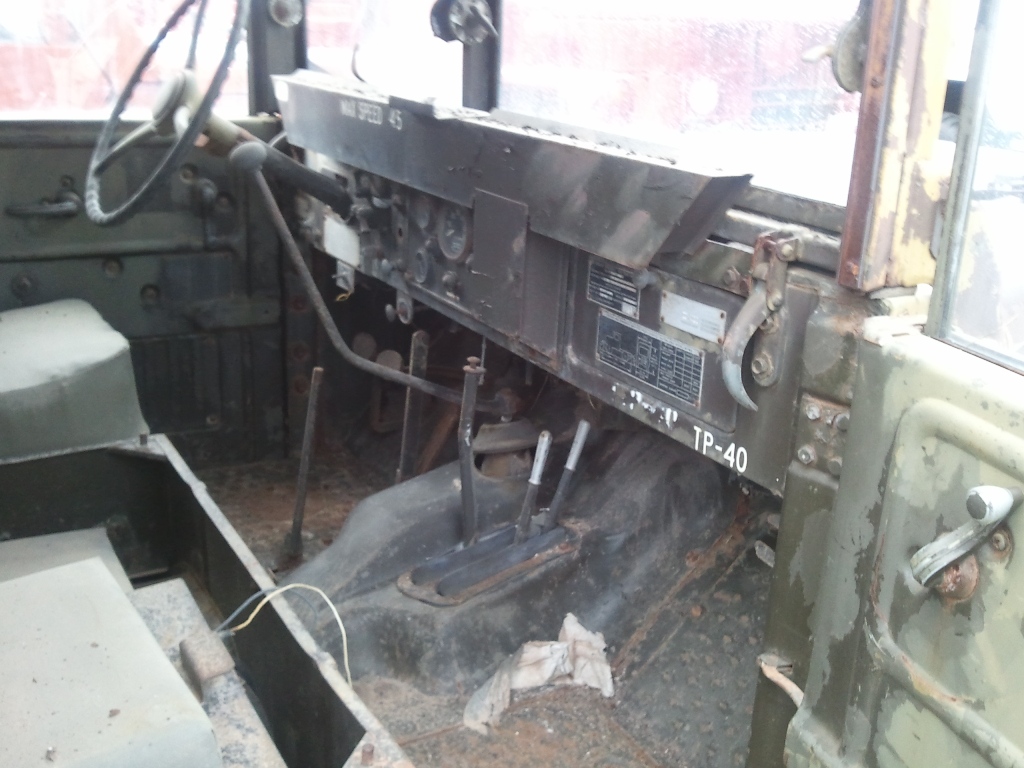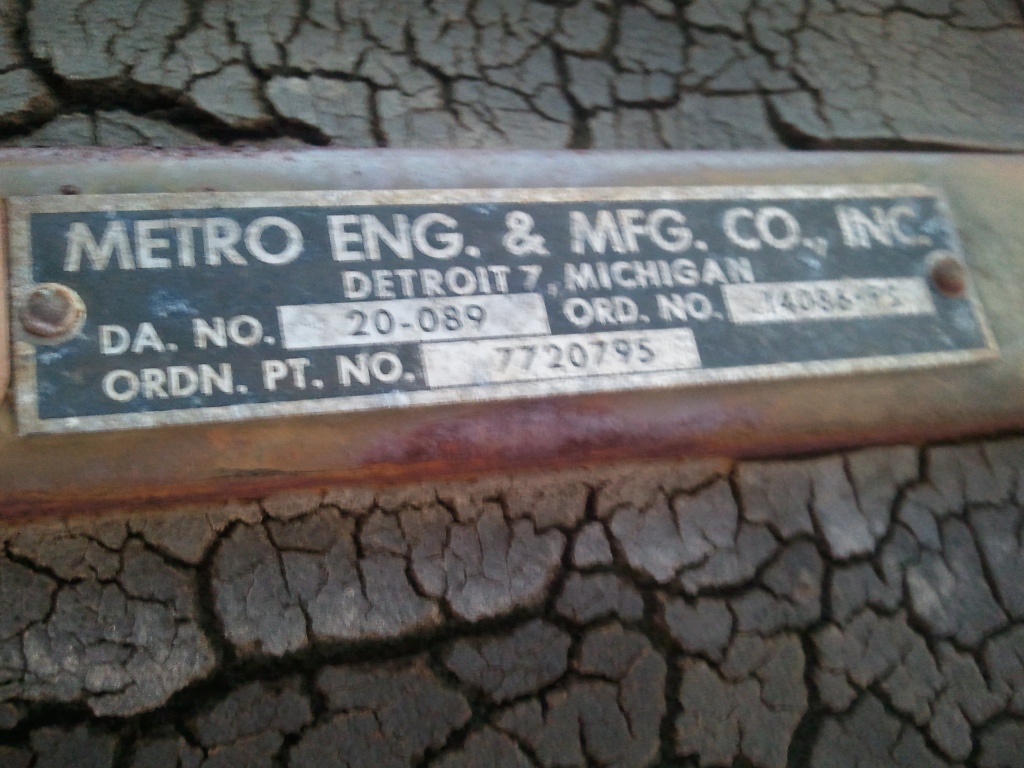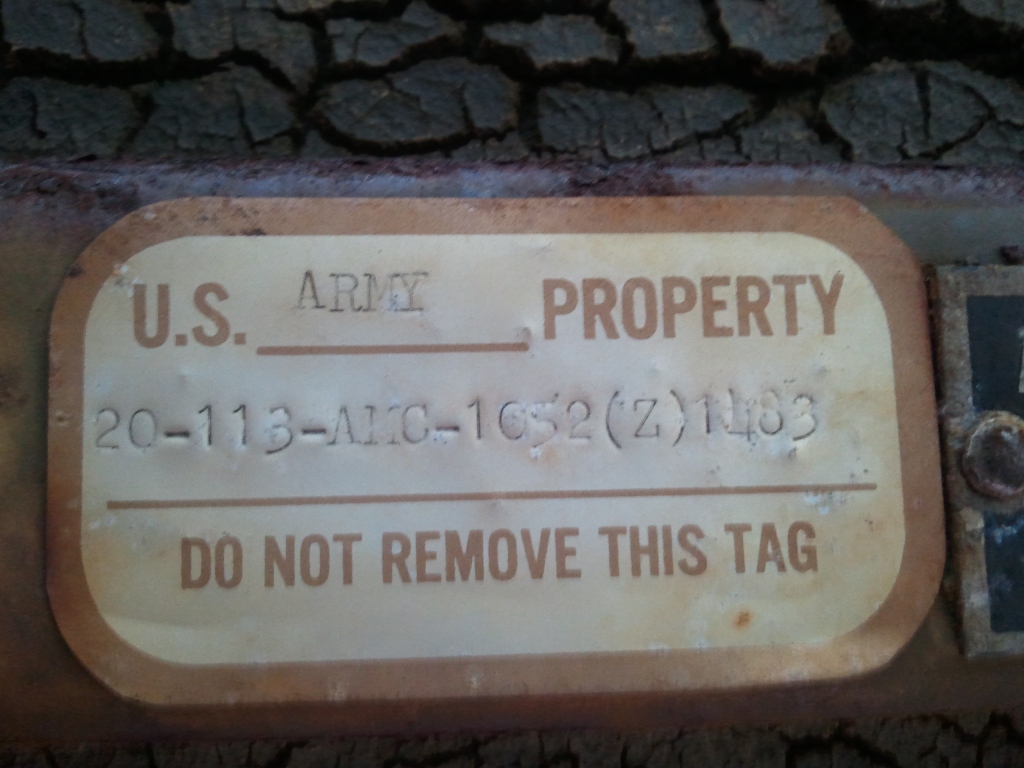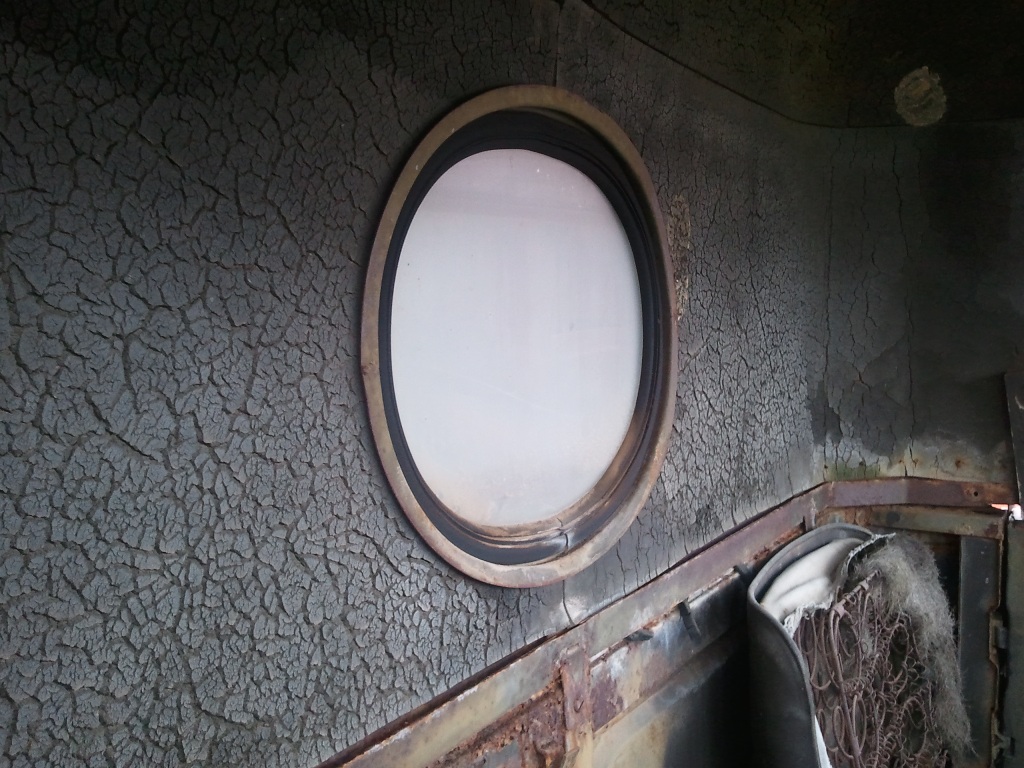 John Colwell Member # 9884

jepcolwell@aol.com



Waxahachie, Texas
Home Jeeps Military Dodges M715
2 1/2 Ton Trucks Dodge Power Wagons