VINTAGE MILITARY TRUCKS


XM705 & M705 Chevrolet Military 4x4 Trucks
"RARE"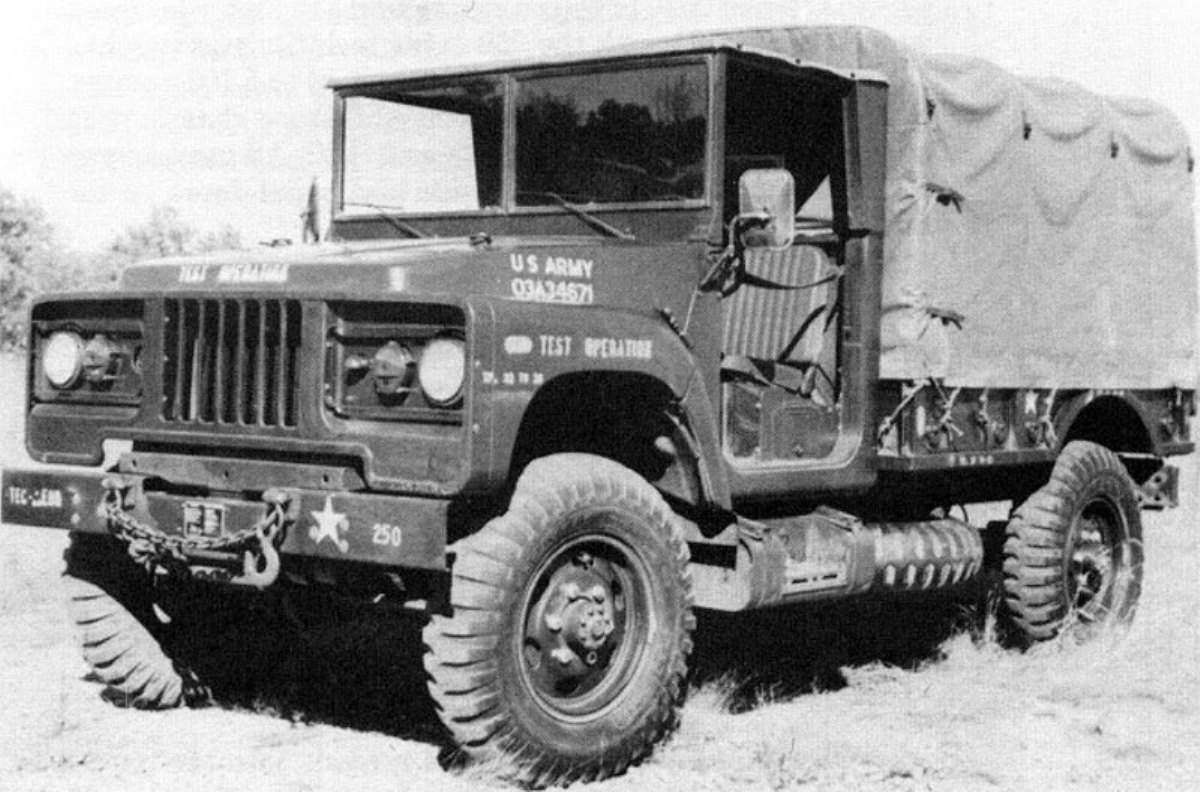 When the Army decided to replace the aging 3/4-ton Dodge trucks which had been in the Fleet since around 1950, it elected to go to a 1-1/4-ton range for the replacement, and Chevrolet was the only manufacturer to come forth with a completely new and satisfactory entry. Known as the XM705, it weighed a hefty 6,929 pounds with winch (about 1,000 pounds more than the Dodge), and was 204 inches long, 84 inches wide, and 104 inches high, reducible to 73 inches with all canvas removed. The XM705 sat on a 135-inch wheelbase, and used 9.00x20 tires. Chevrolet's 307 cubic inch V8 provided 144 horsepower at 4,000 rpm, and was teamed up with a four-speed manual transmission and two-speed transfer. Semi-elliptic leaf springs were used all around, as were single reduction solid axles. Unfortunately no contract was ever signed for the XM705, although the vehicle performed exceptionally well in exhaustive tests. The Army instead opted for Kaiser-Jeep's modified Gladiator which was known as the XM715, because it was much cheaper: five of the XM715's could be purchased for the price of four of the XM705's, and quantity won out over quality.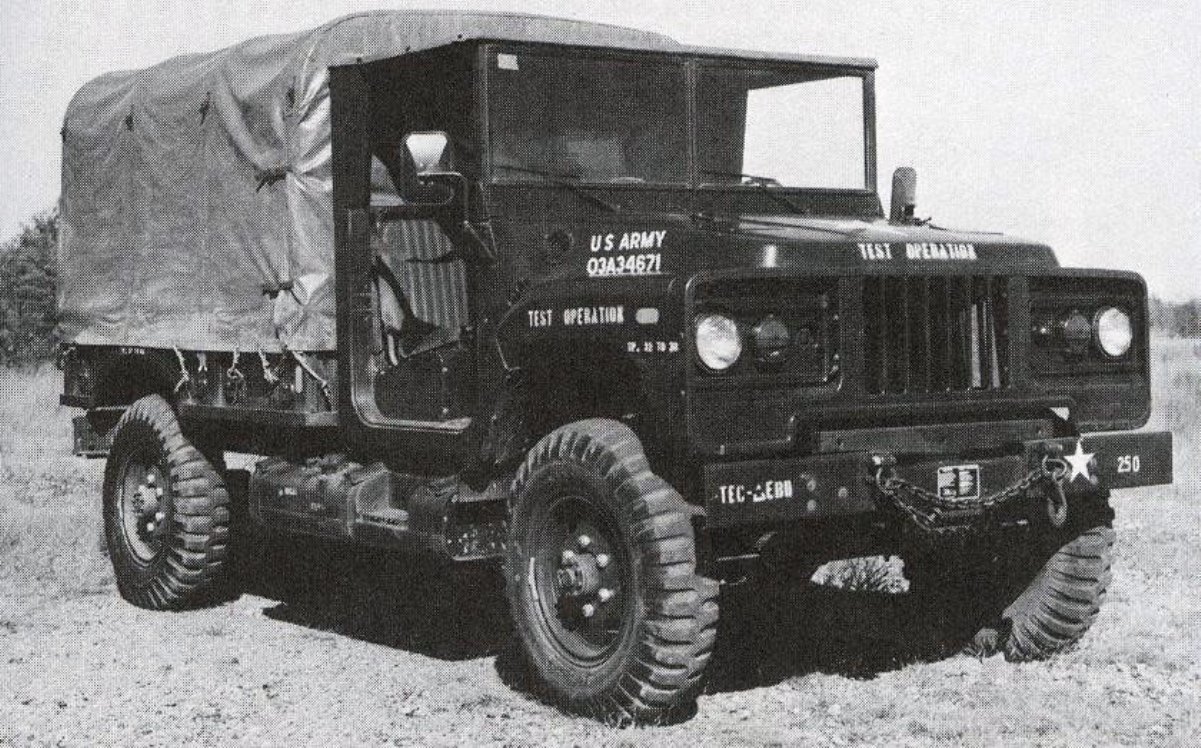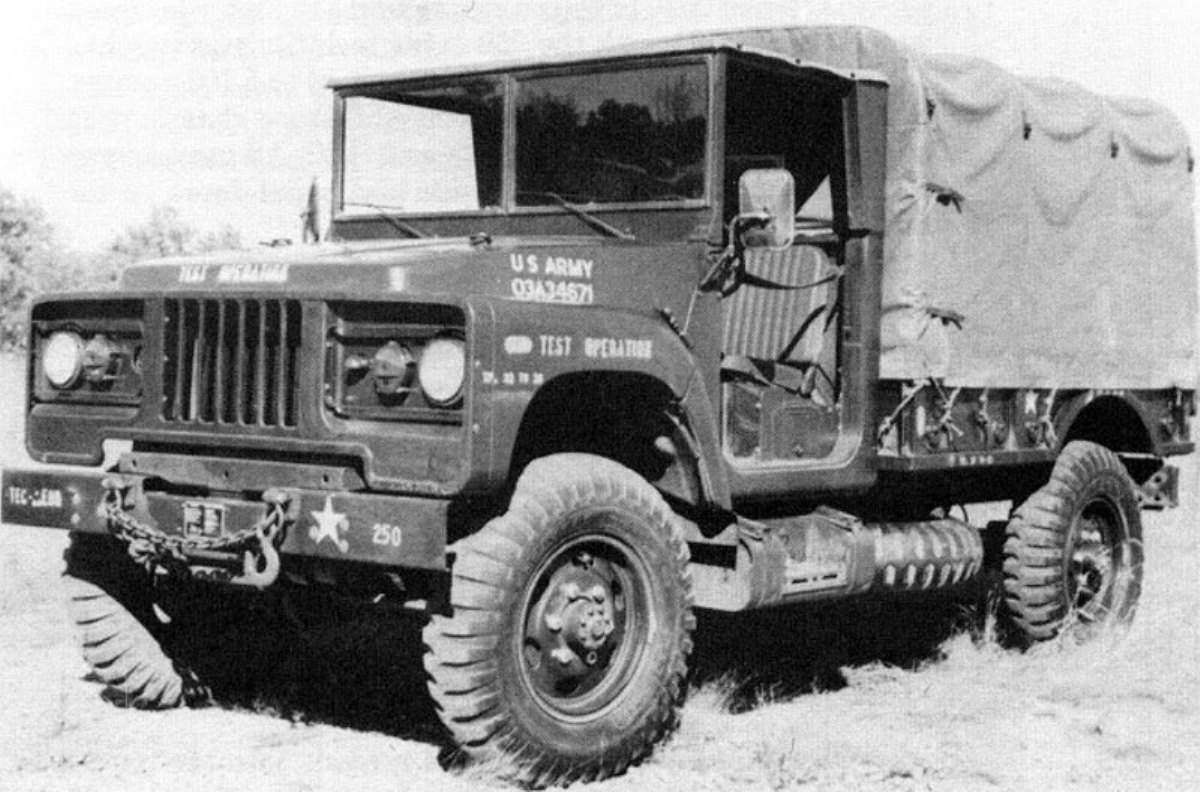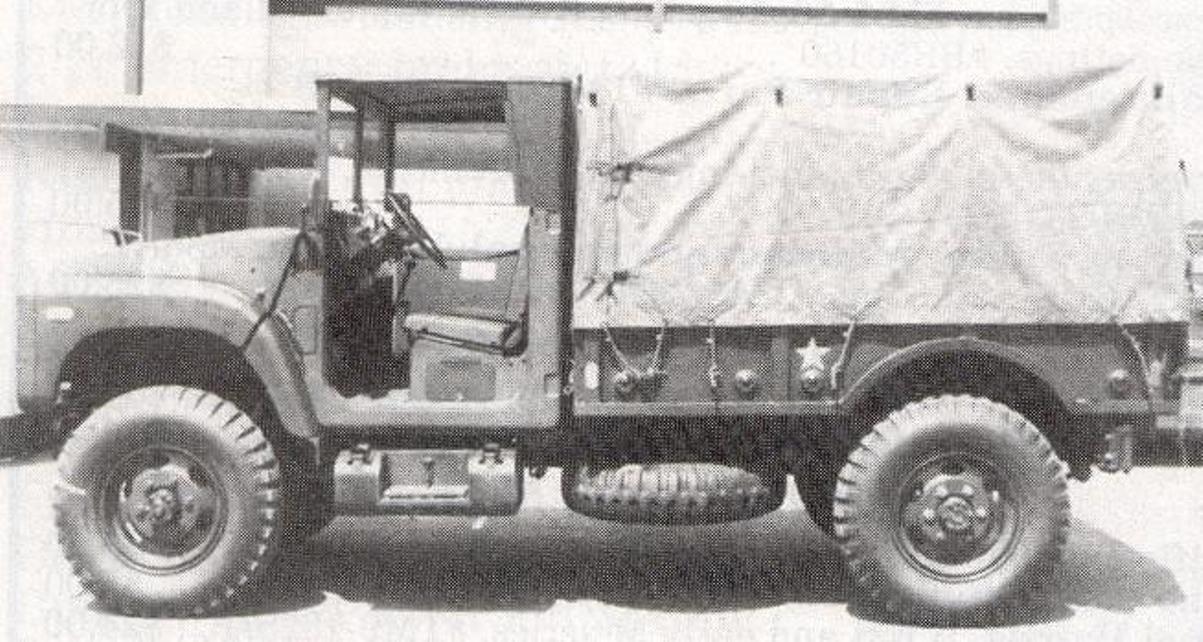 M705 Chevrolet's Not For Sale !!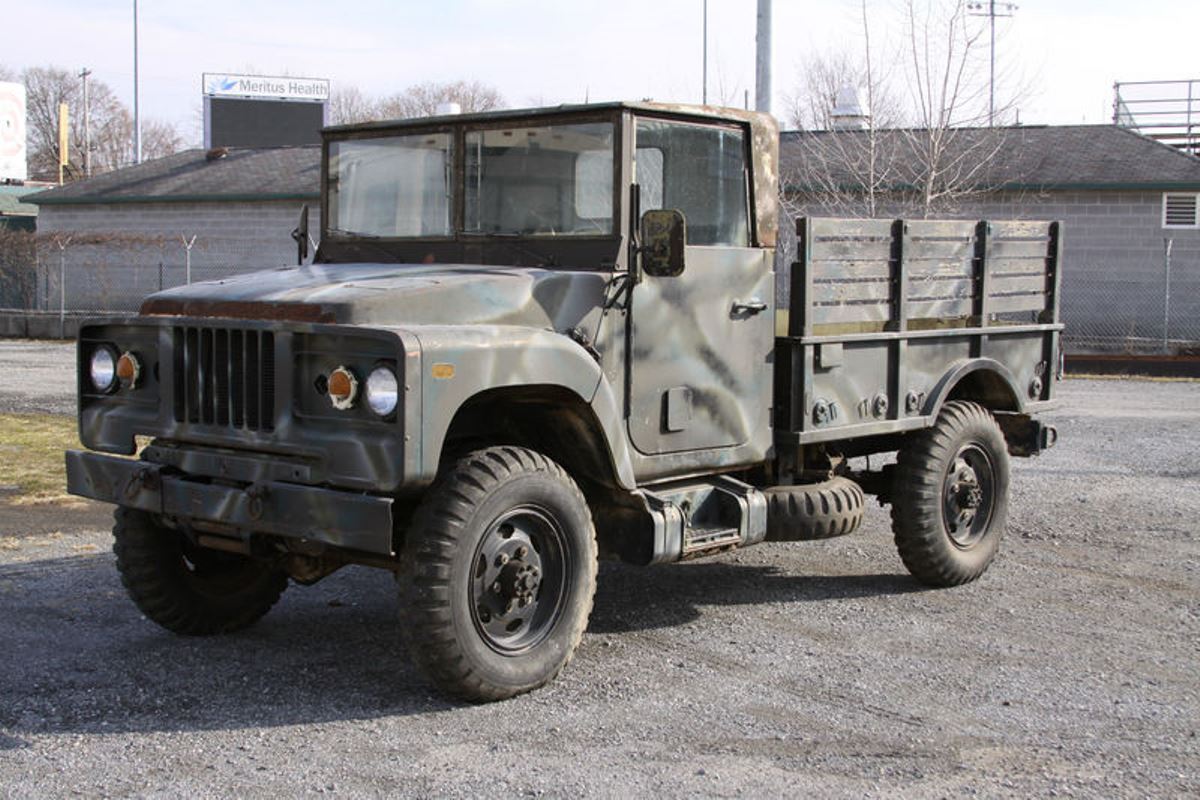 1971 M705 Chevrolet Military 4x4 Truck #20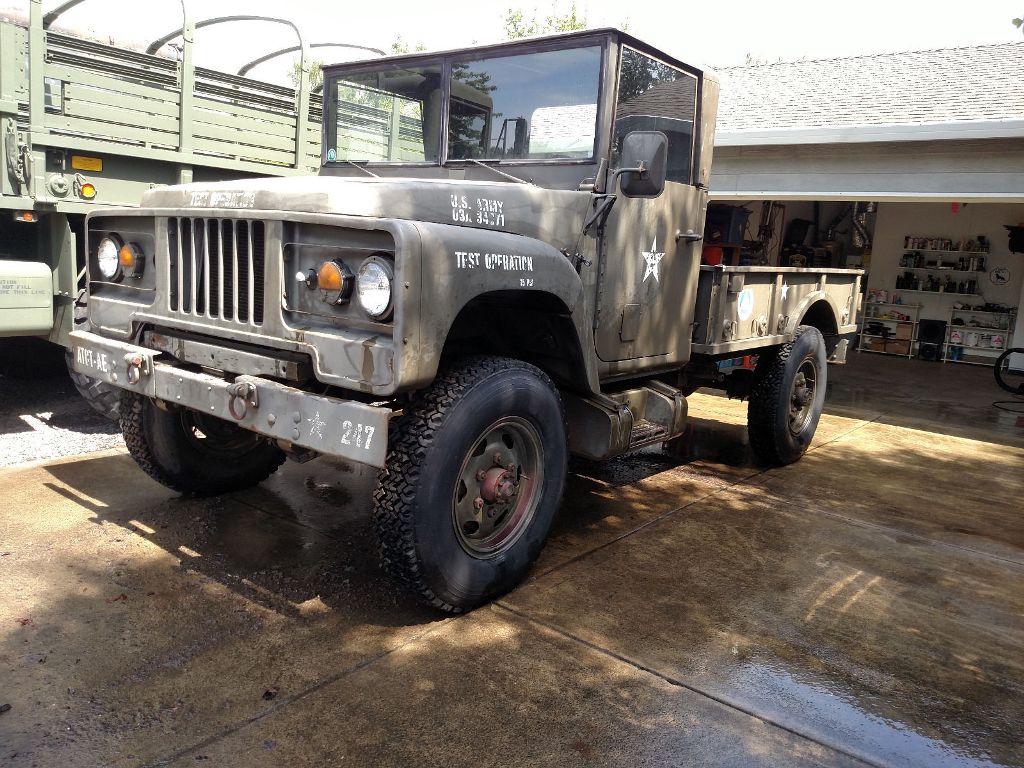 1971 M705 Chevrolet Military 4x4 Truck #27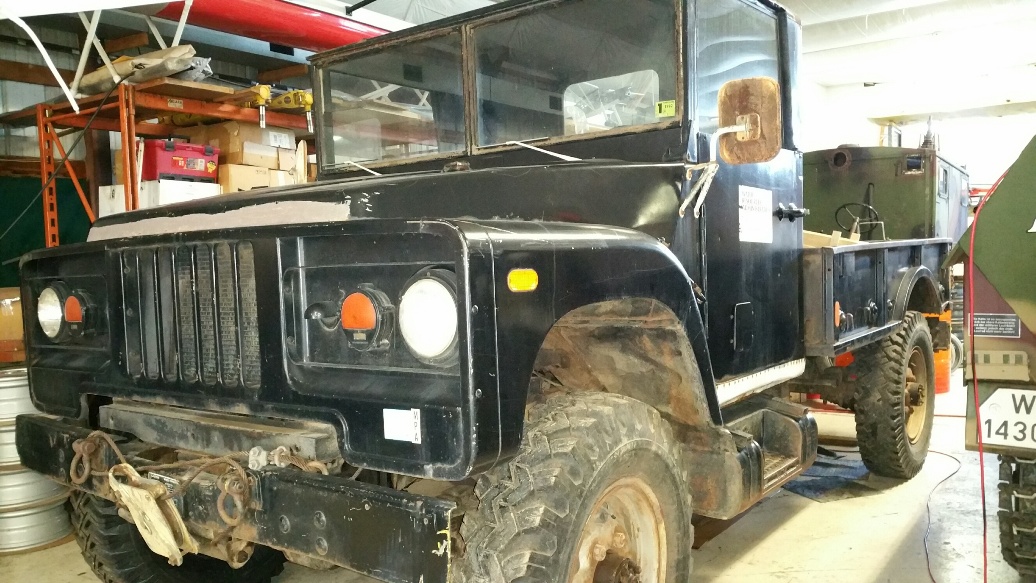 1971 M705 Chevrolet Military 4x4 Truck #19
1971 M705 Chevrolet Military 4x4 Truck #??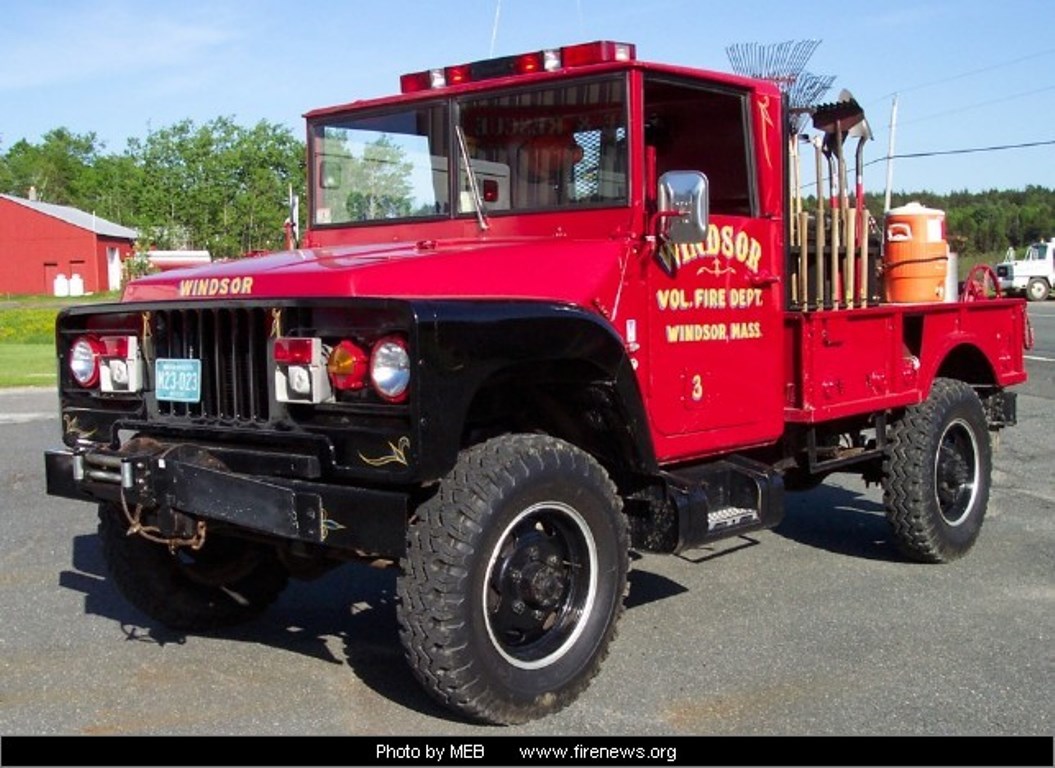 1971 M705 Chevrolet Military 4x4 Truck #??Windsor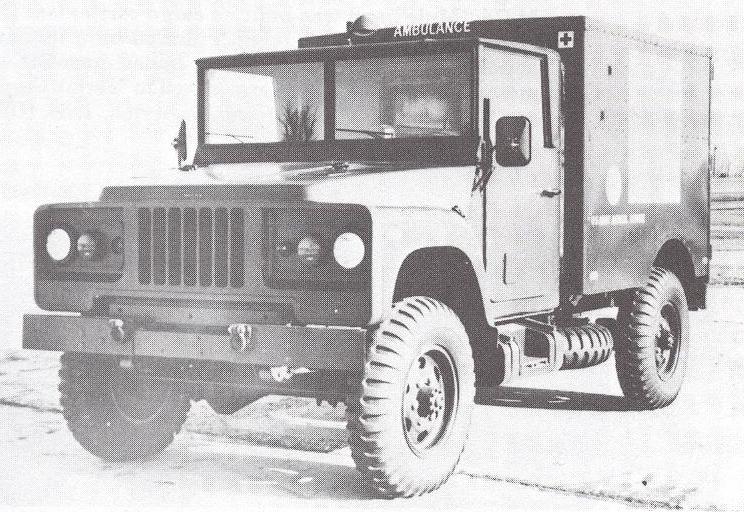 XM737 aka M737 Chevrolet 1.5 ton Ambulance
THE XM705 VEHICLE PROCUREMENT IS FOR DEVELOPMENT AND PRODUCTION OF A 1-1/4 TON CARGO TRUCK AND DOES INCLUDE THE REQUIREMENT FOR A SYSTEM OF THIS TYPE. THE CONTRACT WAS AWARDED TO GENERAL MOTORS, CHEVROLET DIVISION ON 27 DECEMBER 1968. GENERAL MOTORS HAS THE RESPONSIBILITY FOR DEVELOPING AND FURNISHING THE ENTIRE VEHICLE SYSTEM, WHICH INCLUDES THE IGNITION SYSTEM.
http://www.gao.gov/products/410178#mt=e-report


jepcolwell@aol.com

John Colwell Member # 9884
Call or text 469-337-4335



Waxahachie, Texas
Home Jeeps Military Dodges M715
2 1/2 Ton Trucks Dodge Power Wagons